Check part 1 of the video we created on How IT works at bol.com.

No matter how cool your job is, no matter how many people are looking at you or your company for best practises, sometimes developing software is just work 😉 On this blog I've shared examples of companies that people nowadays see as successful, like Netflix, Twitter, Spotify, or the online retailer bol.com.
To prove my point I've checked the release notes of Netflix and Spotify apps. Here is what they show for recent updates:
Software development at Spotify is just work
You can find recent release notes for Spotify. For future reference here is a screenshot of how these looked today: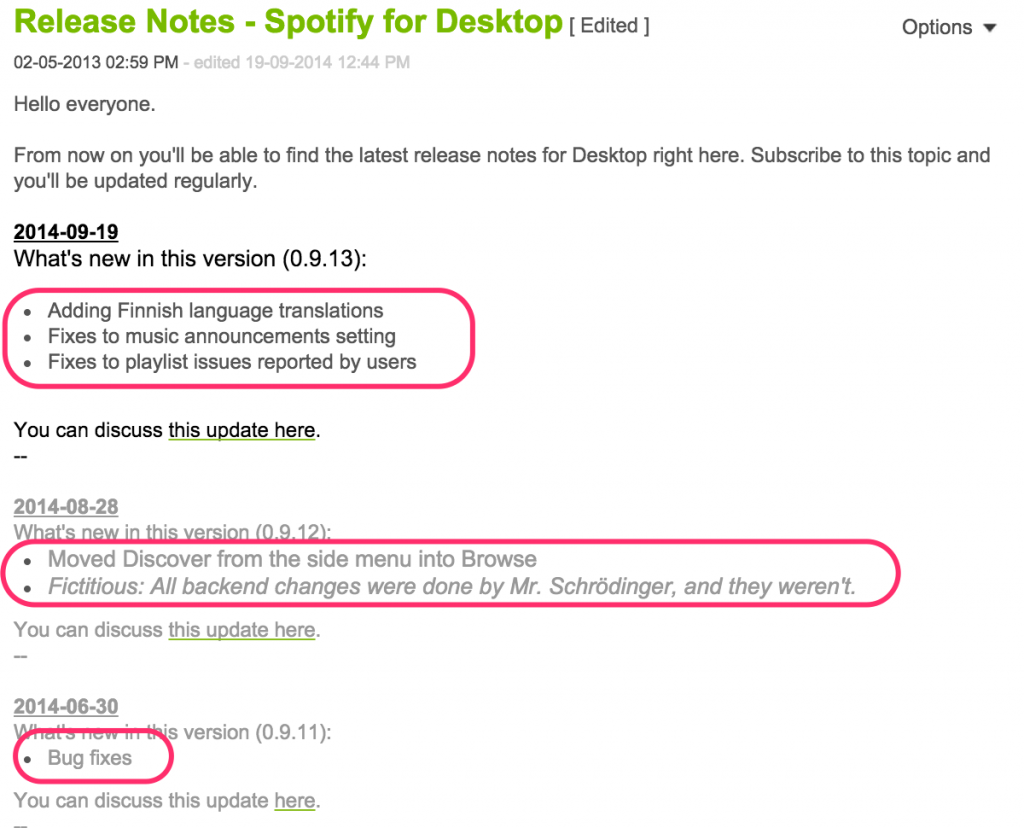 As you can see it is mainly fixes and a new translation… Where did all the fun stuff go. Think the cat took it? So crafting software could be "just" improving and step by step creating a great product!?
Software development at Netflix is just work
Now lets look at Netflix. Just looked up the release notes of Netflix in the iTunes store. Here is how they looked today: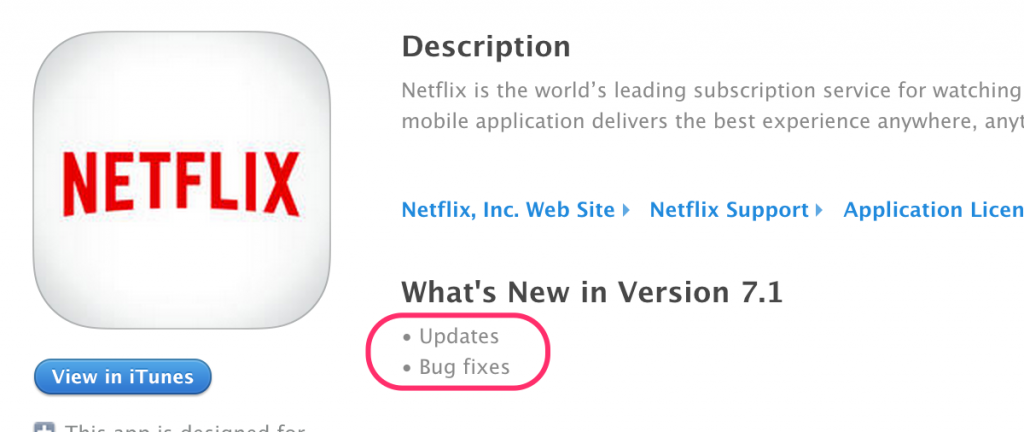 Wow! Updates and bug fixes. That sounds really cool. That must be loads of fun. So could it be that even working on awesome apps for great companies is (at least for a part) just work?
Success needs work
So sometimes software development is just work. Just don't forget: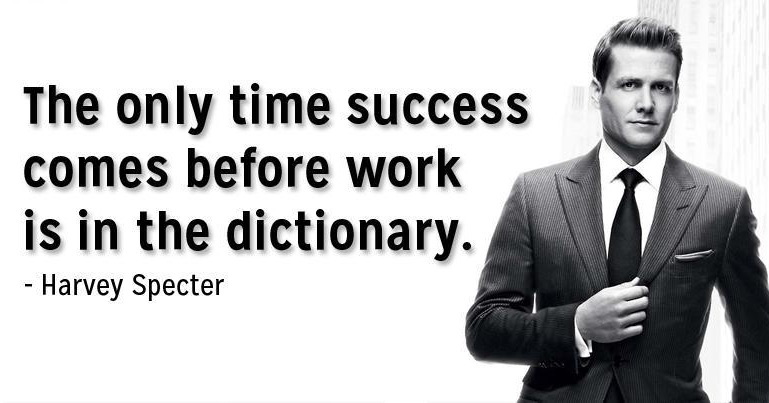 Could have said it better Harvey: The only time success comes before work is in the dictionary.
Fun and play are a part of you as a person. Work is just a way to make it flow…
About 2 months ago InfoWorld published 11 programming trends to watch. I'd like to share three with you since they are close to home for me:
No code is an island
Bandwidth is no longer free
Energy is no longer free, either
No code is an island
Having worked in integration project for almost a decade the idea that there is little code living on an island is not strange to me. However InfoWorld points out that besides that more and more software developer are creating products to enhance other products
Our code is living increasingly in ecosystems. Many PHP programmers, for instance, create plug-ins for WordPress, Drupal, Joomla, or some other framework. Their code is a module that works with other modules.
The same goes for development for mobile devices that rely increasingly on modules or apps created by others, whether they run on the device or in the cloud. This increases the demand for stable interfaces and contracts. Besides that the requirements for availability and scalability will weigh in heavier.
An urge for lean programming
Or create programs that deliver value in an efficient way. New releases of software programmers tend to demand always more resources (just a small example). The cost of keeping a computer plugged in has never been an issue. It never mattered how much energy your rack of servers sucked down because the colo just sent you a flat bill for each box.
The Cloud trend tends to make cost more transparent. Some of the clouds — like Google App Engine or Amazon S3 (example) — don't bill by the rack or root password. They charge for database commits and queries. This adds a new perspective for software developers. We might need to start thinking about the cost of each subroutine in euros, not in lines of code, function points or milliseconds of execution time.
On the consumer side more and more ISPs adding bandwidth caps and metering. To a software developer this means that optimizing bandwidth consumption when designing apps is becoming imperative. Besides the cost issue this will also be needed because of the customer experience (loading speed etc).