As expected reactions, stories and initiatives didn't halt just a week after the NY Times published: Inside Amazon: Wrestling Big Ideas in a Bruising Workplace. This was just the beginning of an interesting study of the culture of high demanding organisations.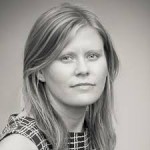 Last days I was moved and impressed by Julia Cheiffetz story. The Executive Editor at HarperCollins Publishers wrote about here experience at Amazon: I Had a Baby and Cancer When I Worked at Amazon. This Is My Story. If you don't have a Medium account and don't want to get one check the coverage and quotes on GeekWire. Julia's story shows both upsides and downsides from the culture she experienced at Amazon. It offers a strong perspective.
Given her experience at Amazon I think she gives great feedback to Jeff Bezos in a very strong way. Feedback he asked in a reaction on the NY Times article. Julia Cheiffetz:
You asked for direct feedback. Women power your retail engine. They buy diapers. They buy books. They buy socks for their husbands on Prime. On behalf of all the people who want to speak up but can't: Please, make Amazon a more hospitable place for women and parents. Reevaluate your parental leave policies.
And on hiding behind numbers:
You can't claim to be a data-driven company and not release more specific numbers on how many women and people of color apply, get hired and promoted, and stay on as employees. In the absence of meaningful public data — especially retention data — all we have are stories. This is mine.
The thing here is that culture is reflected in the way you act on a daily basis. If it doesn't show there, it is just words…
Alternative leadership principles will change the culture
Another way of providing feedback requested by Jeff Bezos, was the launch of a blog called Amazonian Manifesto. The post were published by "A Concerned Amazonian". The text suggests that there is some collective behind this avatar.
The blog publishes alternative leadership principles for Amazon. In short they are:
Obsess about the Customer
Obsess about the Employee
Obsess about the Partner
Hire and Develop the Best
Own and Fix
Invent and Simplify
Deliver Results
It is clear that these principles are inspired by and based on Amazon's current leadership principles. However new dimensions are added (focus on the employee, the partner, own and fix) that are ment to heal the flaws that could lead to an unhealthy work environment. It is clear that different guidelines and measurement will lead to different results…
What if Amazon studied culture at Zappos (it owns)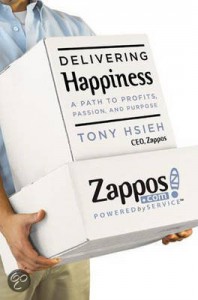 And what would happen if Amazon started studying organisational culture at zappos.com, a shoe and clothing shop it acquired in 2009? Zappos was founded in 1999 by among others Tony Hsieh, who wrote Delivering Happiness: A Path to Profits, Passion, and Purpose . A book that is described as:
The visionary CEO of Zappos explains how an emphasis on corporate culture can lead to unprecedented success
and features quotes like
I made a note to myself to make sure I never lost sight of the value of a tribe where people truly felt connected and cared about the well-being of one another. To me, connectedness—the number and depth of my relationships—was an important element of my happiness
Zappos culture is obsessed with customer happiness. And Tony Hsieh is for Zappos obsessed with creating a corporate culture based on connectedness and care. That creates different and great results. The book Delivering Happiness offers great insight on how to achieve this and what choices have to be made. It is a great read.