No matter how cool your job is, no matter how many people are looking at you or your company for best practises, sometimes developing software is just work 😉 On this blog I've shared examples of companies that people nowadays see as successful, like Netflix, Twitter, Spotify, or the online retailer bol.com.
To prove my point I've checked the release notes of Netflix and Spotify apps. Here is what they show for recent updates:
Software development at Spotify is just work
You can find recent release notes for Spotify. For future reference here is a screenshot of how these looked today: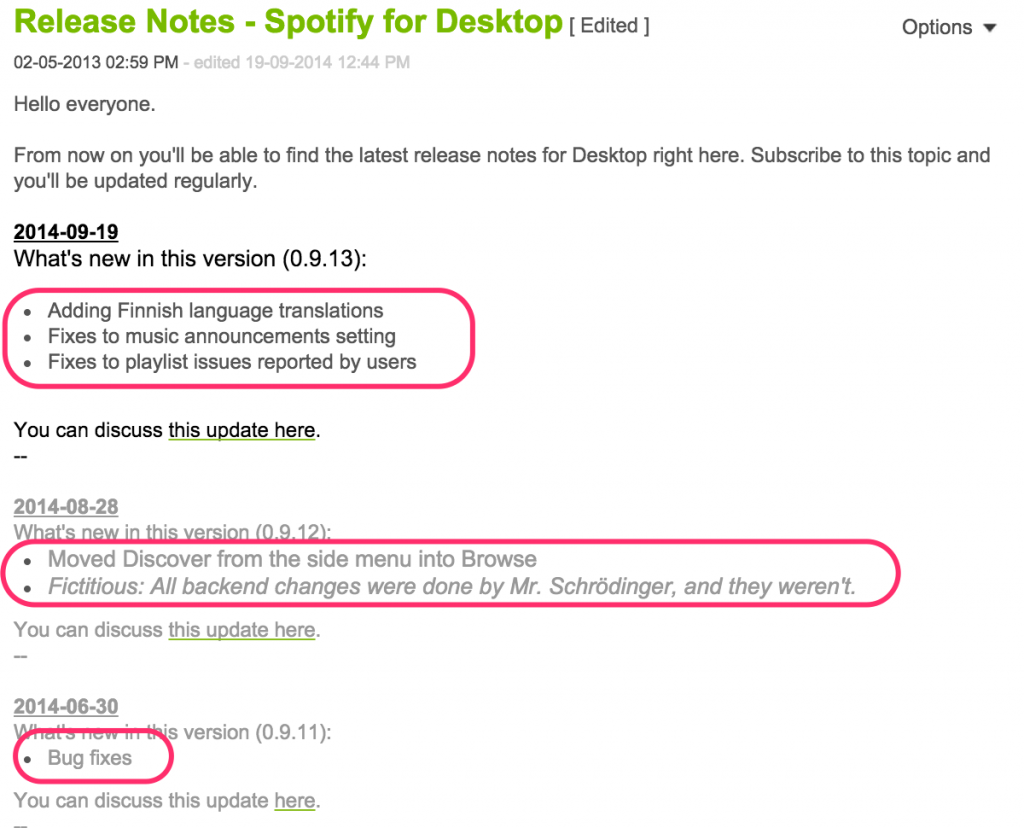 As you can see it is mainly fixes and a new translation… Where did all the fun stuff go. Think the cat took it? So crafting software could be "just" improving and step by step creating a great product!?
Software development at Netflix is just work
Now lets look at Netflix. Just looked up the release notes of Netflix in the iTunes store. Here is how they looked today: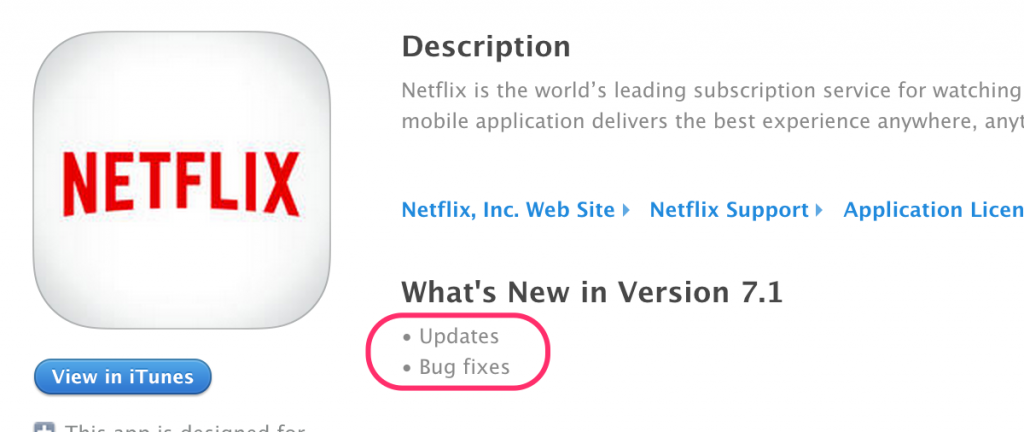 Wow! Updates and bug fixes. That sounds really cool. That must be loads of fun. So could it be that even working on awesome apps for great companies is (at least for a part) just work?
Success needs work
So sometimes software development is just work. Just don't forget: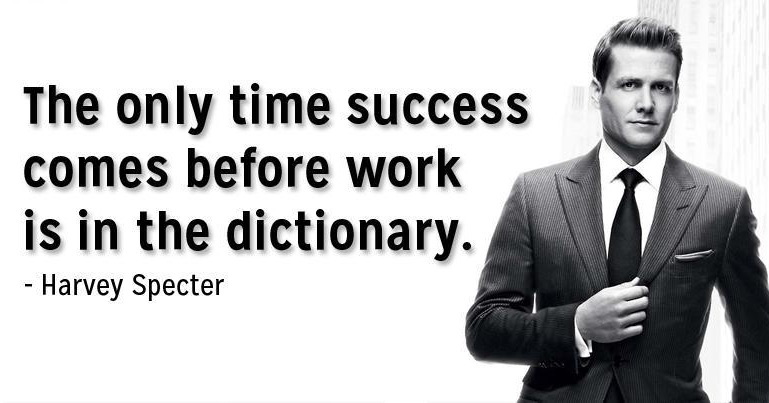 Could have said it better Harvey: The only time success comes before work is in the dictionary.
Fun and play are a part of you as a person. Work is just a way to make it flow…