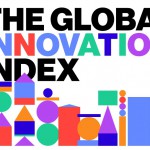 Besides the Global Innovation Index there are other indexes measuring and comparing innovation around the globe. Another interesting index is the Bloomberg Innovation Index.
Bloomberg's innovation index is based on six equally weighted metrics. Their scores are combined to provide an overall score for each country from zero to 100.
Research and development – Research and development expenditure as a percentage of GDP.
Manufacturing – since it takes a lot of knowledge and know-how to stay at the leading edge of making things. Manufacturing value-added per capita.
High-Tech companies – Number of domestically domiciled high-tech public companies as a share of world's total high-tech public companies.
Postsecondary education – Number of secondary graduates enrolled in postsecondary institutions as a percentage of cohort; percentage of labor force with tertiary degrees; annual science and engineering graduates as a percentage of the labor force and as a percentage of total tertiary graduates.
Research personnel – Professionals, including Ph.D. students, engaged in R&D per 1 million population.
Patents – Resident utility patent filings per 1 million population and per $1 million of R&D spent; utility patents granted as a percentage of world total.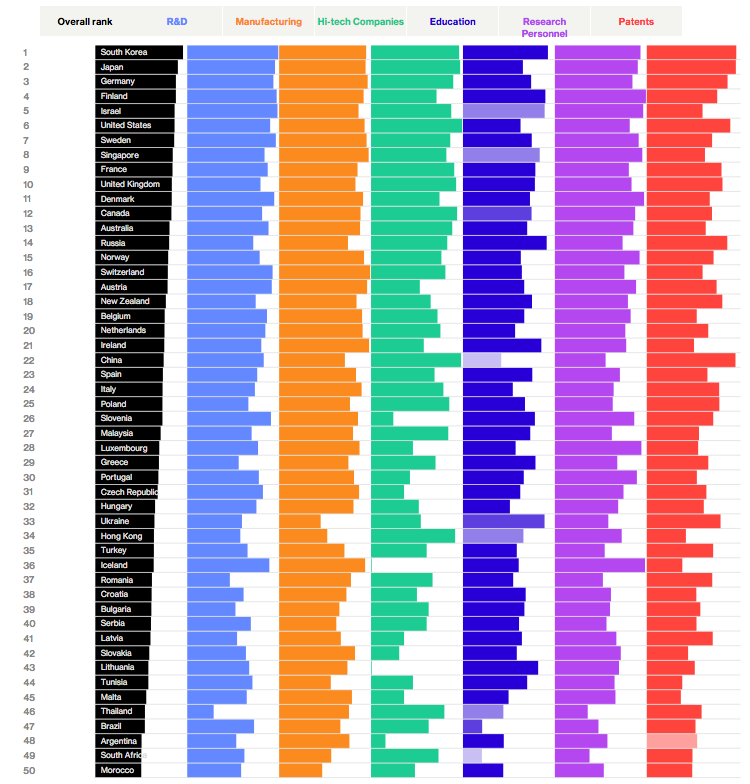 The Bloomberg Innovation Index takes less factors into account compared to the Global Innovation Index (GII). The GII gives more attention to context. It includes political and regulation environment, infrastructure, market sophistication and creativity.
Other innovation lists
There is a more extensive list of innovation indexes.