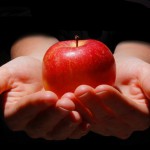 Woensdag 26 november en donderdag 27 november is het jaarlijkse LAC congres. Dit congres voor architecten in de wereld van organisatie en IT heeft dit jaar als thema: "Architectuur in Actie".
Presentatie Afweging waarde van architectuur en time-to-market
Op donderdag zal ik een Agile architectuur presentatie geven in de track architecuur in actie: "Afweging waarde van architectuur en time-to-market"
Zo'n beetje iedere architect of ontwikkelaar komt op het minst in de verleiding: een snellere time to market realiseren ten koste van de architectuur of de kwaliteit van de implementatie. Het komt voor in software-aanpassingen, maar ook meteen bij de introductie van nieuwe technologie. Aan de hand van voorbeelden uit de afgelopen twee jaar, laten we zien hoe we hier bij Bol.com mee omgaan. Bij een bewuste keuze kan architectuur of de architect wel eens de factor zijn die de versnelling kan realiseren.
Het complete programma van het LAC congres.