JDeveloper 11g needs extensions to work with SOA Suite / SCA Composites and AIA 3.0 (for example the Service Constructor). An earlier post describes how to use SOA Suite extension in JDeveloper 11g. This post will show you how to install the AIA Service Constructor.
The AIA Service Constructor can be acquired using the menu Help | Check for updates, clicking Next, and selecting Oracle Fusion Middleware Products. SelectAIA Service Constructor and click next to start the download.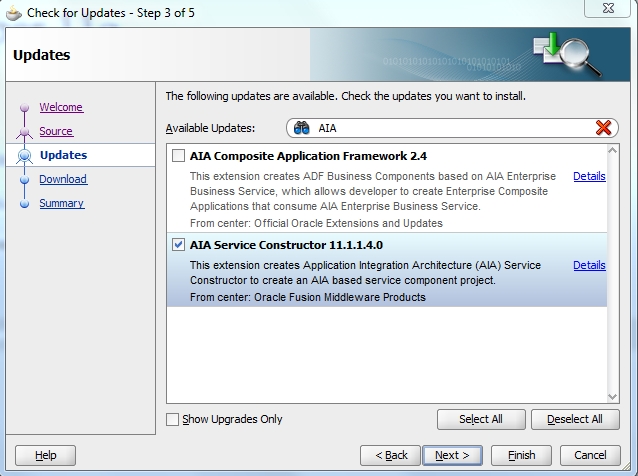 Verify the installation of the extension using the menu Help | About, and click on the tab Extensions: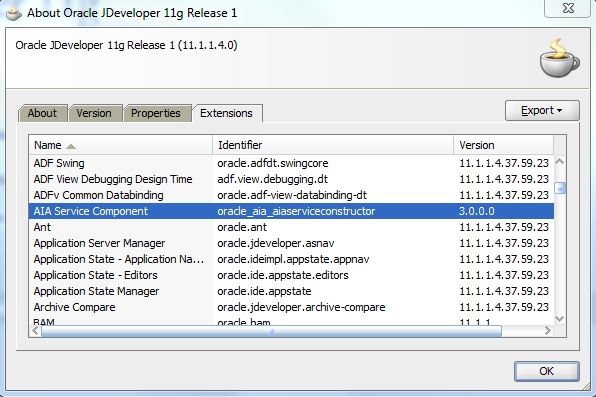 Altering JDeveloper preferences
Now we have to make the aia.jar known to the SOA stuff. In order to do this we use the preferences, using the menu Tools | Preferences.... The is aia.jar in the ...\Middleware\jdeveloper\lib directory.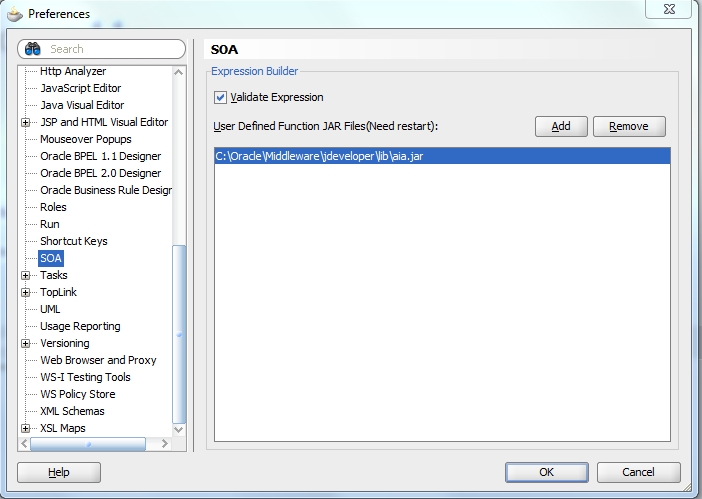 After these changes JDeveloper needs a restart.