While I had to document these steps for a customer that is new to WebLogic Server, I thought why not share these relatively easy steps in a blog post as well. So here they are. The screen shots that come with it are at the bottom.
Create Data Source
Use a browser to go to the WLS Console, for example http://somehost:7001/console/login/LoginForm.jsp
On the home page, click the Data Sources link. You can find it in the Domain Configurations, Services section;
On the Summary of JDBC Data Sources page click the New button (to change current configuration click the link of the Data Sources you want to change);
Choose the Name, JNDI Name, and select the Database Type (Oracle). Click Next to confirm and continue;
Choose the Database Driver. This is depending on the selected Database Type. We used Thin XA for Instance connections for the Data Sources created in the project. Click Next;
Click Next after you read the Transaction Options;
Enter the Connection Properties and after that Next to confirm and continue:
Database Name
Host Name
Port
Database User Name
Password
Click the Test Connection button, and if the test succeeded click next;
On the Select Targets page check for example the AdminServer. Click finish.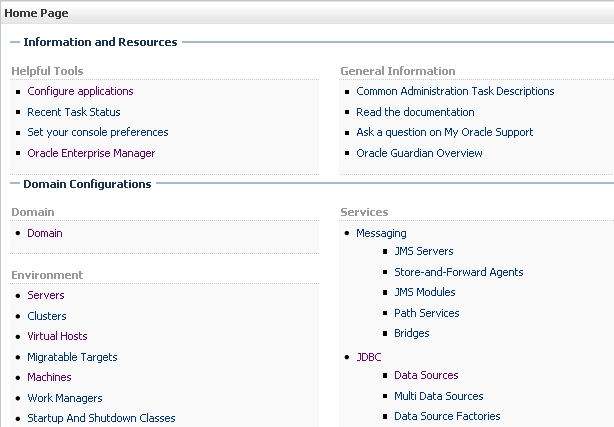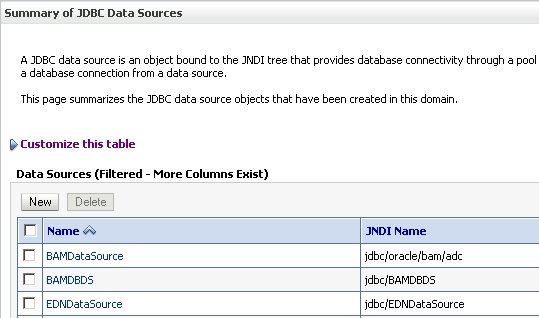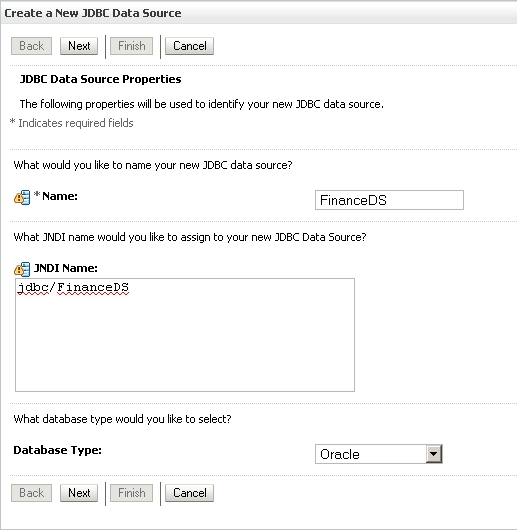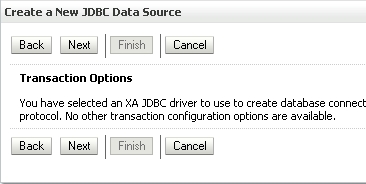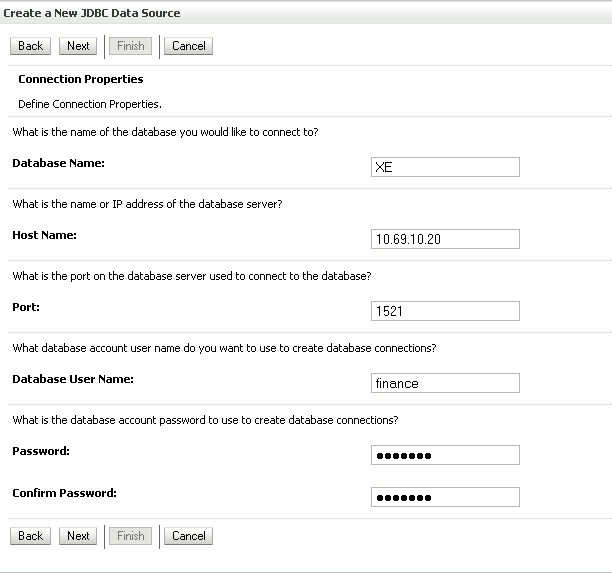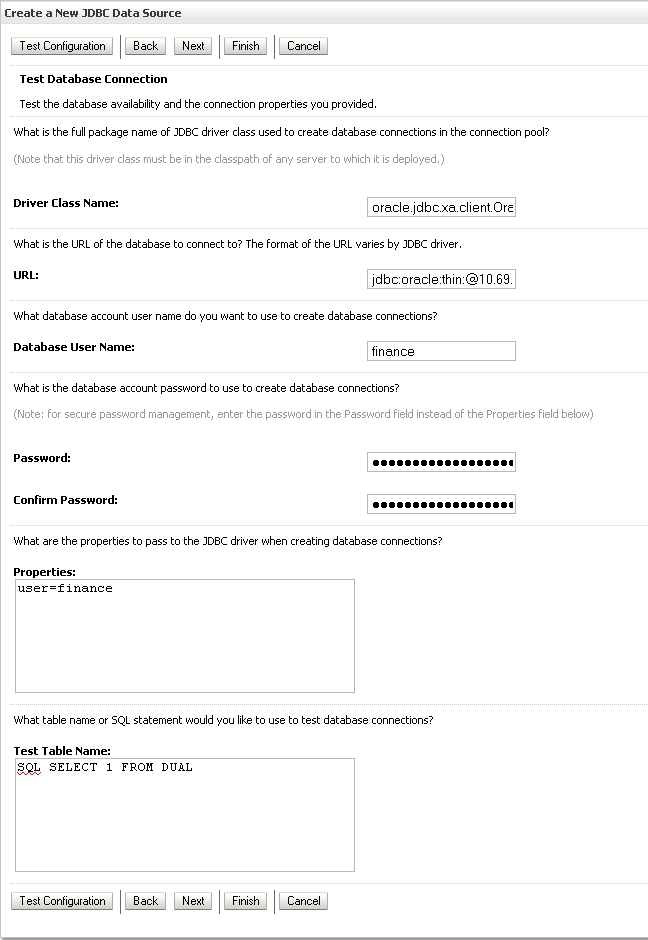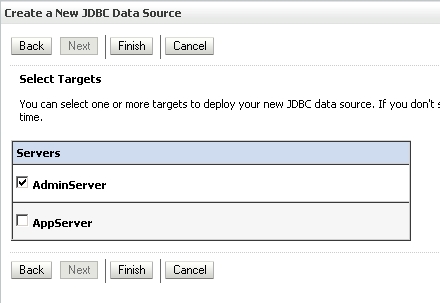 More on configuring JDBC on WebLogic Server can be found here (and the PDF on JDBC admin).